A tribute to Jean MacColl
MFFC news | credit: by Natasha Hickman on: Saturday, 20 May 2017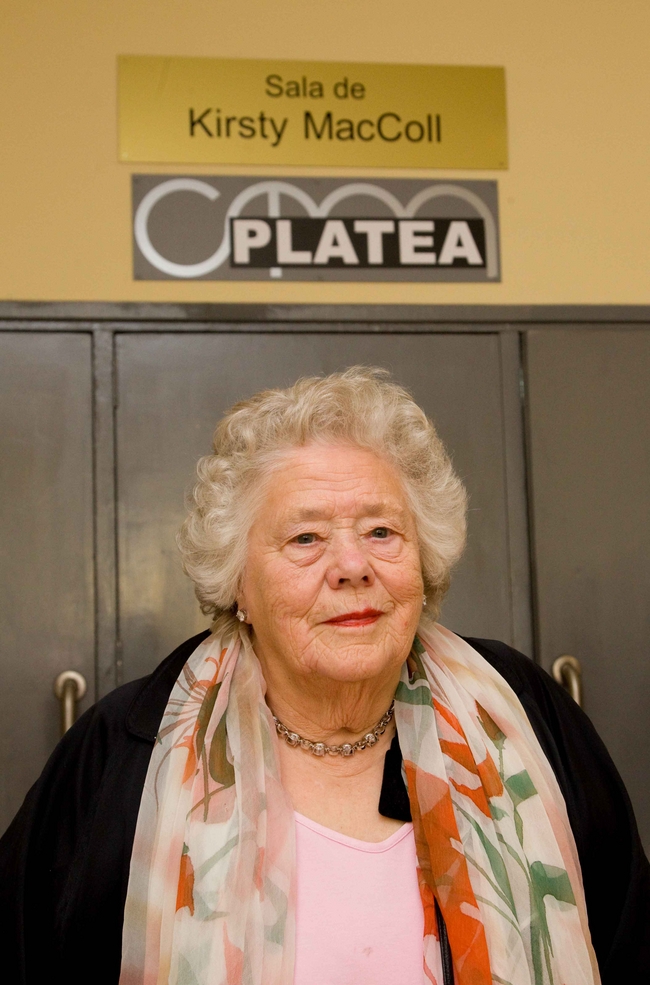 The Cuba Solidarity Campaign and the Music Fund for Cuba were deeply saddened by the passing of Jean MacColl on 16 May 2017. Jean had been a wonderful friend to the people of Cuba for many years, and a trustee of the Music Fund from its inception in 2001.
Following the death of Jean's daughter, Kirsty MacColl, in Mexico in December 2000, Jean and other members of Kirsty's family looked for a long term memorial to her life. A memorial fund to provide musical instruments to young musicians in Cuba was set up and this evolved into the registered charity the Music Fund for Cuba.
For the last sixteen years the charity has provided instruments, musical equipment, text books, ballet shoes, art materials and much more to young people across Cuba. Its biggest project was the renovation of the Miramar Theatre in Havana, which has a main auditorium named after Kirsty and a permanent display to her, to Jean, and to the work of the Music Fund in the foyer.
Jean and Kirsty's brother, Hamish, travelled to Havana in 2012 to attend the theatre's opening ceremony. Jean spoke movingly of her daughter's love for Cuba, its music and people, and of the moment when she and members of her family scattered Kirsty's ashes into the sea off the coast of Havana.
Jean learnt much about the island and came to love Cuba just like her daughter had. When Jean moved to France she never lost touch with the Music Fund keeping abreast of the work of the charity.
In a warm tribute from the MFFC, Charity Director Rob Miller said "Jean MacColl was an internationalist who saw the best in people. She worked to support musicians and artists in a country far from home because she wanted to help them to overcome the difficulties they faced because of the US blockade."
---