Eltham College stage EC Factor fundraiser
MFFC news | credit: by Natasha Hickman on: Thursday, 20 October 2011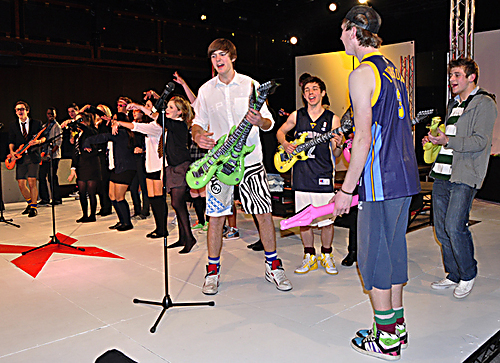 Eltham College's very own take on The X Factor - the EC Factor - raised £1,000 for the Music Fund in March. Students at the school staged the event over two nights before 'judges' who provided good-humoured criticism and putdowns; the twelve competing acts ensured that the entertainment value was high.
The Wednesday show was won by Balance, who performed Teenage Dirtbag, which obviously struck a chord with the many Sixth Formers in the audience and Thursday's show winner was Eddy Forshaw singing Lost.
The Music Fund would like to thank all the staff and students at the school for all their work to put on the event and chosing the Music Fund as a beneficiary.
---