Leave a lasting legacy – Miramar theatre seat plaques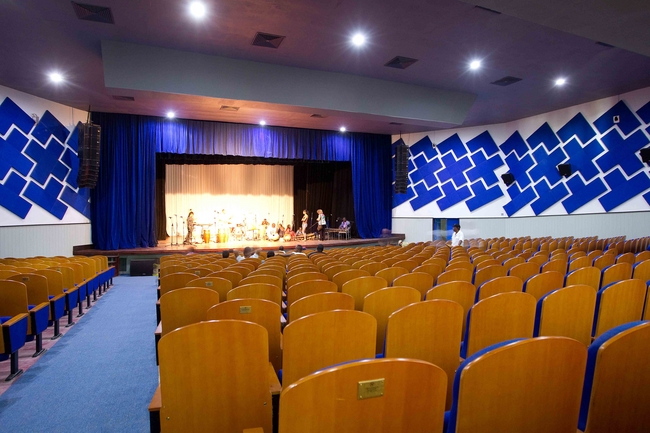 For just £150 you can have your own plaque on a seat in the Kirsty MacColl auditorium at the Miramar Theatre in Havana.
Click here to donate £150 for your seat plaque via our JustGiving Miramar Theatre plaque donation page.
The plaques are a perfect gift for family and friends, or as a commemoration or dedication, or on behalf of a trade union, organisation or business to show their support for Cuban culture.
Each gold coloured plaque carries your own personalised message of up to 140 characters in black print and will be fixed to the back of a seat in the Miramar main auditorium.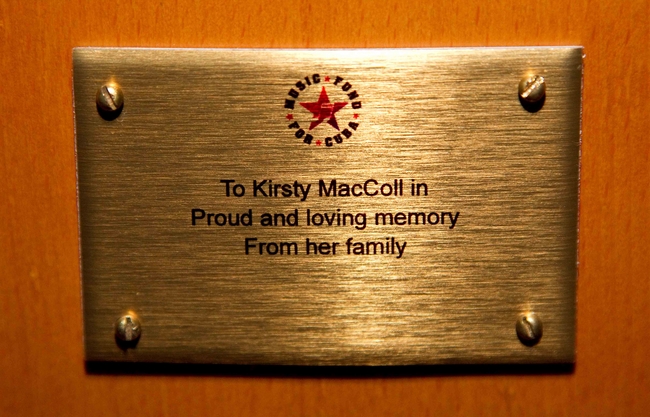 After making your donation you can either email us your plaque dedication here, and/or insert it in the message box when you make your donation on the JustGiving page here.
We will send you confirmation and email you a picture of your plaque in the theatre once it has been produced and installed.

More than eighty plaques have already been dedicated by individual supporters, trade unions and groups, all of which will help fund future Music Fund for Cuba projects and maintain the theatre for the local community.
Leave a lasting legacy and dedicate a seat plaque today.

Miramar Theatre background
In March 2012 the Miramar Theatre opened its doors with a spectacular gala night featuring both renowned Cuban performers and students from Havana's music and arts schools performing side by side.
The Miramar Theatre was a major renovation project for the Music Fund for Cuba - and one of the largest cultural projects financed from abroad on the whole of the island. The Music Fund contributed more than £350,000 to renovation costs, makign it our largest fundraising project to date.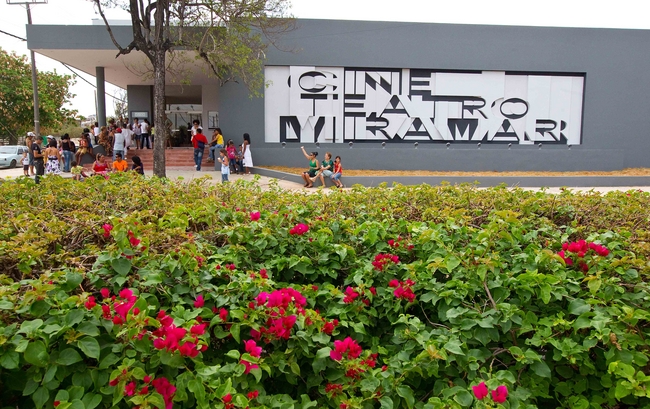 As well as the new auditorium, with extended and sprung stage, new sound and lighting rigs,acoustic tiles, new weatherproof roof and hung ceiling, air conditioning system and of course, new seating – the theatre includes an annex housing rehearsal and dressing rooms and a café with an intimate performance space - transforming the Miramar into a theatre and arts complex that can be enjoyed by all the community and different age groups. Not forgetting its roots as a cinema, the theatre also has a movable screen so that film and multimedia performances can take place.

A FITTING TRIBUTE TO KIRSTY MACCOLL
The theatre is a fitting tribute to Kirsty MacColl, in whose memory the MFFC was established. Kirsty was a good friend of Cuba and loved the island, its people and music. The main auditorium is named after her and there is a permanent display in her memory in the foyer. The Miramar is also a permanent testament and reminder of fifty years of friendship and solidarity between the people of Britain and Cuba.