Solidarity with Panama School for Children with physical disabilities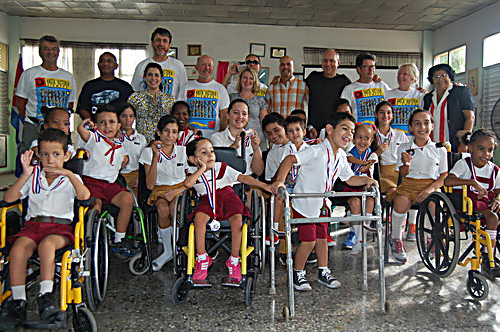 In November 2015 the Music Fund for Cuba donated specially commissioned medals to a school for children with physical disabilities. The Solidarity with Panama school, situated on the outskirts of Havana, was founded in 1989 and currently has 186 students with special physical needs supported by 107 dedicated staff.
The medals will be used in 2016 to support an annual sports and awards day where the children's progress and achievements are celebrated. The school and students have a close and longstanding relationship with Gerardo Hernández, one of the Miami Five prisoners, with whom they corresponded during his 16 years imprisonment in a US prison. On his release, as he had promised in numerous letters, Gerardo visited the school for their awards day and noticed there was nothing to mark the achievements. So, together with headteacher Esther María La Ochoa, they approached the Music Fund to help.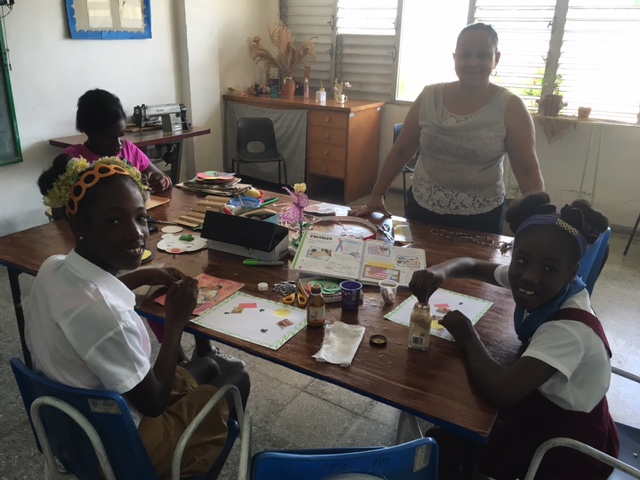 School Director, Esther La'O (as she is known by students), sent a message to the Music Fund for Cuba and all donors thanking them for their "exceptional donation of friendship and solidarity".
In May 2016 the Music Fund donated material aid and arts and crafts equipment to the school and has an ongoing relationship with students and staff there.