Make a single donation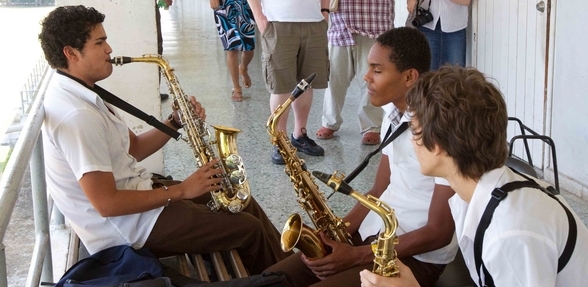 Your support could make a world of difference to young Cuban musicians and artists.
£10 could help to buy sets of replacement strings for guitars, cellos and violins and give young musicians the ability to continue their studies.
£20 could buy two pairs of ballet shoes for students in dance schools.
£50 could cover the transport costs to send a box of donated ballet shoes or musical instruments to Cuba from Britain.

Online donations
The Music Fund for Cuba has teamed up with GoCardless to enable our supporters to make secure online donations.

To make a one off donation please choose the amount you would like to donate here
£10 one-off donation
£25 one-off donation
£50 one-off donation
£100 one-off donation
Offline donations
If you would like to make a donation by post or over the phone please:
send a cheque or postal order payable to the 'Music Fund for Cuba' to
Music Fund for Cuba, c/o Unite, 33-37 Moreland Street, London, EC1V 8BB
or make a credit card donating by calling the office on 0207 490 5715.