New studio for music students
MFFC news | credit: by Natasha Hickman on: Tuesday, 15 December 2015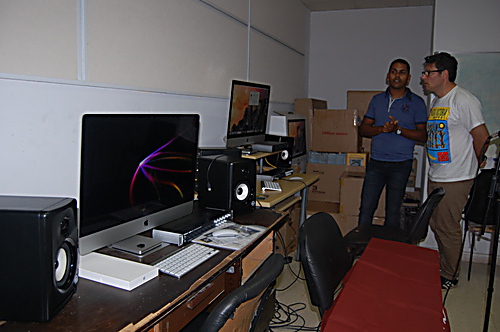 A donation of over £20,000 has been made to Havana's Superior Institute of Arts (ISA) Music Department to buy equipment for a new recording studio. The studio will be used to teach students sound mixing and music production as well as enabling them to record their own compositions. Until now, they had to borrow old and out of date equipment.
Music Fund trustee, Nick Gold, who has huge experience in this field through his work at World Circuit records and as producer of the Buena Vista Social Club album said: "It's great to see the studio taking shape and to see how excited staff and students are to finally have the possibility to work with state of the art equipment. This studio will be a real boon to their learning experience and will help ready them for contributing to Cuban cultural development and to working within this fast moving industry."
Dr Rolando González Patricio, Rector of the Institute of Superior Arts, said that the donation "will greatly benefit the quality of education we deliver to our students" and sent "sincere thanks" on behalf of the university.
---