Charity trustees pay tribute to chairperson, Mike Seifert, who sadly passed away in July
MFFC news | credit: by Natasha Hickman on: Wednesday, 26 July 2017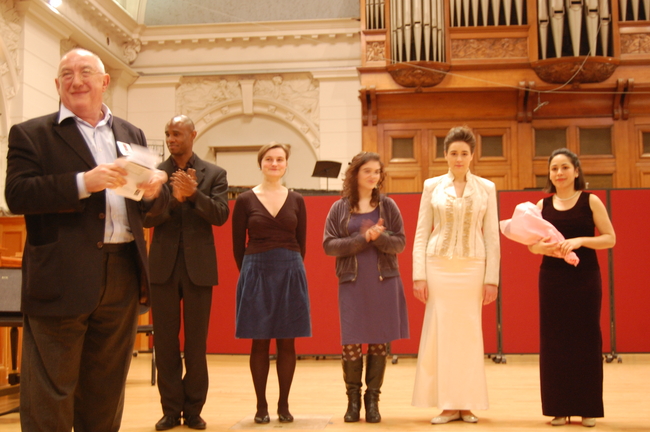 We were deeply saddened to hear of the passing of one of the founding trustees of the Music Fund for Cuba, and our dear friend, Mike Seifert.
Mike was a wonderful friend to the Cuban people for many years.
Following the death of singer Kirsty MacColl in 2000, Kirsty's family looked for a long term memorial that would recognise her love of Cuba and Cuban music. After some discussion a fund was established to provide musical instruments to young musicians in Cuba, and in 2003, this evolved into a registered charity – the Music Fund for Cuba (MFFC). Mike was central in helping to set up the charity and develop its early supporter base and activities. He became the Music Fund's first Trustee and chairperson.
The MFFC has provided instruments, musical equipment, text books, ballet shoes, art materials and much more for use across Cuba. It has provided materials that have been in short supply or impossible to get due to the continuing US blockade of the island. Its biggest project was the renovation of the Miramar Theatre in Havana. The main hall of the theatre is named 'Sala de Kirsty MacColl' and there is a permanent display to the work of the MFFC in the foyer.
In 2012, along with some of the other trustees and donors, Mike, along with his partner Caroline, travelled to Havana to attend the gala opening of the theatre. During that visit Mike further developed his strong admiration for the people of the island and their culture.
Mike often made it clear that the Cuban people had the right to determine their own future and their policies free from outside intervention. He made sure that the MFFC reflected that position by ensuring that the charity did not chose which projects to support, but rather it listened to the wishes and needs of Cubans themselves through partner organisations in Cuba to help determine the priority areas for the charity to work with.
Mike Seifert was above all an internationalist. Throughout his life he had supported just causes in particular the struggle against the apartheid regime in South Africa. His support for Cuba was part of this internationalism and solidarity.
Mike's legacy will continue to inspire us all in our efforts and we will continue to work to develop bonds and friendship between the people of Cuba and the UK.
All of us at the Music Fund for Cuba would like to offer our deepest sympathy to Caroline and all of Mike's family, colleagues and friends. He will be greatly missed by us all here and in Cuba.
---